First Blush Beauty box introduce their August Edition.
Hi everyone,
i haven't subscribed any

beauty box in Indonesia

. because most of them only give sachet for trial sample. if you read my ipsy bag, which beauty glam like beauty-box that always gives full-size at least trial mini products not sachet products, that's why I loved ipsy bag.
Now, in Indonesia, I found it from

first blush beauty-box

. Once I get first blush package, I looked the pyramid boxed. it's funny for me. the shape is really unique than other's beauty box. but for me, I really like to get a pouch than a box, you know? but it's oke! first blush is quite creative to design their beautybox.
something I like about First blush beauty box is they choose unique beauty products and different with other's beauty box did. such as:
I always wanted to try D'EYEKO False Eyelashes. some people said that D'EYEKO eyelash was quite good like japan's eyelash. so, I will try to review it for you about this eyelash :)
I remember, when I was in collage, I searched Egyptian Magic cream, because I heard , it is multi purpose cream, you can use on your acne skin (read: face) , trouble and dry skin.
Egyptian magic cream was hard to find and buy in the official . Just, Online shop sells it, sometimes, I worry buy at Online shop because i heard that most of Online shop sell Fake EM cream. I am happy to know that EM already in Indonesia, so I will not be worry to buy EM directly from EM Indonesia I can't wait to try this sample. I get 3 samples, and I will try 1 for acne skin, 1 dry skin, and the last for collections :D In case I needed , I will use it.
Buffer Nails
I get a buffer nail, it has 4 sides: nail file, smoothing nails, shiny nails.
how cute they are :) I tried to mix and combine 2 colors on my nails.
I think Lady gaga should try my nail polish colors LOL! because my nail colors are matched with her dress, isn't it?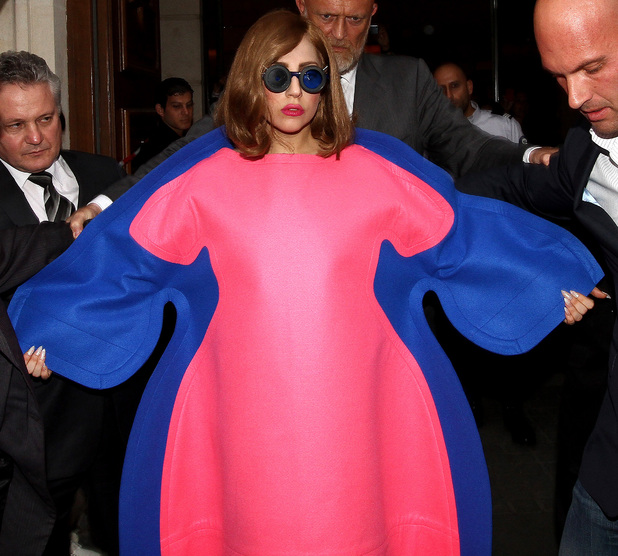 are you interest to try your New Beautybox? go to http://www.firstblushbox.com/
don't forget To like their page
and Twitter
thanks firstblush :)
anyway.. thanks to read my blog!
please add me as your friend add next side box by google+ connect and follow my
Twitter
.
ALL EMAILS WILL BE REPLIED SOON, HOME →